Congratulations on embarking on an exciting new chapter of your life! Orientation Week is an incredible opportunity to kickstart your Post-Secondary journey. However, this action-packed week can also be overwhelming. Fear not, Vesta's survival guide for O-Week has tips and tricks to help you make the most of it. In this comprehensive guide, we'll equip you with valuable tips and advice to ensure a smooth transition into life on campus. Get ready to navigate through the festivities, stay organized, pack essentials, seize freebies, get involved, seek support, and prioritize self-care. Let's make this Orientation Week an unforgettable experience! Keep reading to learn how to survive O-Week!
Plan Ahead
Before the festivities kick off, take some time to research and familiarize yourself with the schedule, venues, and activities planned for Orientation Week. Create a personalized timetable to keep track of events, workshops, and campus tours you'd like to attend. Having a clear plan will help you stay organized and avoid missing out on any key activities. Please allow yourself "ME" time as well. Orientation week can get a little time consuming, so allow yourself to have time for yourself to recuperate. Check out our blog post for some strategies for checking in with yourself and slowing down.
Pack Essentials
To ensure you're well-prepared, pack a bag with essentials such as a refillable water bottle, snacks, comfortable walking shoes, a campus map, a notebook, pens, and any other items that might come in handy during the week. Don't forget to check the weather forecast and pack appropriate clothing for all types of conditions. Head over to the following website to find out a sample list of what to bring to University/College
Get Your Freebies!
Make sure to take advantage of all the freebies! There will be a frosh kit given out that usually includes a water bottle, shirt and other school supplies. Special discounts and promotions will be offered on campus to make the transition easier. Check out the campus store to see any special deals for school merchandise and textbooks.
Get Involved
Orientation Week is all about getting involved and immersing yourself in the vibrant campus community. Participate in icebreaker activities, join interest-based clubs or organizations, and attend social events. It's a fantastic way to meet new people, build connections, and find your niche on campus. Remember, everyone is in the same boat, so don't be afraid to strike up conversations and introduce yourself. Making friends early on will allow the transition to the university lifestyle much better!
Seek Support
Starting at University can be overwhelming, and it's okay to feel a bit lost at times. Don't hesitate to reach out for support, we are here for you. Take advantage of the resources available to you, such as orientation leaders, campus staff, and student services. Vesta has resources for any help you might need, head over to our website to check them out. Remember, seeking help is a sign of strength, not weakness. If you ever need to take a mental break, head over to our mental health resources on our website.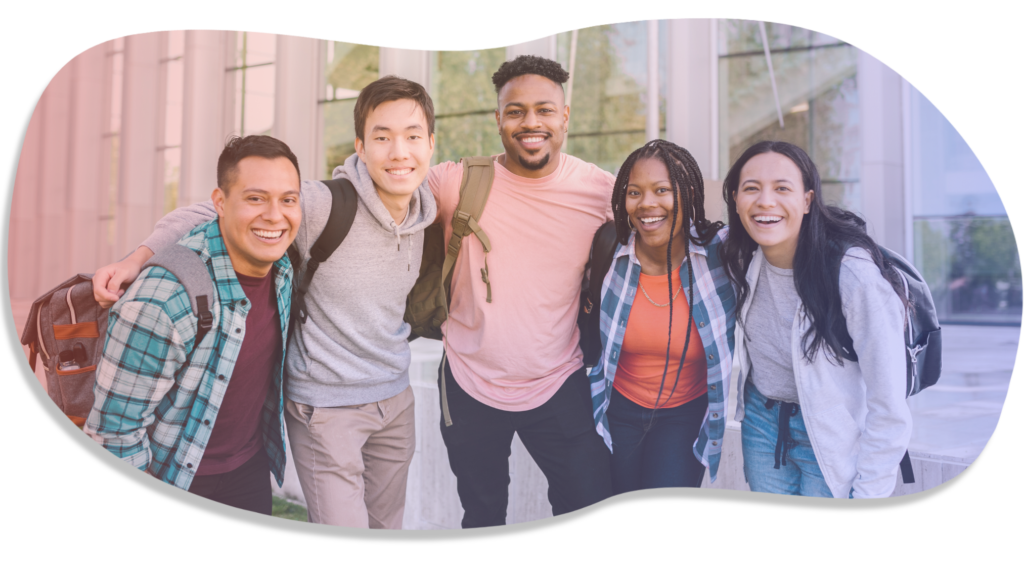 Stay Positive and Have Fun
Orientation Week is a unique opportunity to create lasting memories and embrace the beginning of your University life. Stay positive, approach each activity with enthusiasm, and be open to new experiences. After all, this is your chance to make lifelong friends and lay the foundation for an amazing University experience.
Stay Safe!
Unfortunately, the culture surrounding Orientation Week at university can sometimes lead to unsafe situations. It is disheartening to acknowledge that O-Week can foster an environment where toxic masculinity thrives. This is evident in the unhealthy competition among men to outdo each other in terms of their number of sexual partners, as well as the pressure to consume excessive amounts of alcohol.
While it is important to emphasize that victims of sexual violence are never at fault, it is still valuable to provide some general tips for ensuring safety during O-Week.
If you are going to be out late off or on campus, please keep money aside for transportation (Uber, Taxi or the bus)
Please drink responsibly and have a designated driver if you are going to be off-campus
If you are going to be walking home late, head over to the campus walk program
Practice using the buddy system. It's important to create a safe community and take care of each other.
If you see something that you don't think is right, try to step in.
You've got this! Vesta's survival guide for O-Week can help you make the most of Orientation Week. And if you need a little extra support, header over to our website for some helpful resources.