It can be a confusing process to notice signs of sexual abuse in a relationship. The lack of information and discussion around this topic is scarce, making many survivors feel isolated and ashamed to seek help. It can be upsetting to realize that your relationship is abusive and doesn't make the process of leaving any more straightforward. We want you to know that there are resources available, and you deserve to be supported. Recognizing the signs is the first step, which is what we're going to talk about.
A sexually abusive relationship can happen to anyone, regardless of gender and sexual orientation. Signs of this abuse can range from being forced to take oral contraceptives, or on the other hand, a partner refusing to wear protection. If STDs are knowingly and continuously transmitted, this is a form of sexual abuse and a serious crime. These examples all put your safety and emotional well-being at risk and often come with some form of coercion, manipulation, gaslighting, and in some cases, physical abuse if you choose to challenge the behaviours.
Other forms of sexual abuse in a relationship can mean coercing a partner to engage in sexual activities they are not comfortable doing and forcing them to add additional people to participate and watch. This person may retaliate with physical or emotional abuse if their partner says no. An abuser may also get their partner intoxicated, and in some cases, unconscious to have a greater chance of engaging in sexual behaviours. This is non-consensual and never okay. Your partner should never use substances with the intent of taking advantage and assaulting you.
More examples of sexual abuse in a relationship include:

Involuntary coercion to engage in pornography
Taking nude photos without consent
Any form of unwanted penetration
Stealthing, which is the act of removing a condom or barrier without making the other person aware
Continuing to perform sexual behaviour that hurts the partner after they have asked the perpetrator to stop
Using physical and emotional abuse when a partner is sick or uninterested in engaging in sex
Inappropriate touching while their partner is asleep
The perpetrator is convinced they are being cheated on. Therefore, they make it a point to accuse their partner of this daily (also a form of emotional abuse)
The perpetrator may force their partner to dress a certain way (having them dress sexually explicit)
Making one conform to harmful gender stereotypes
Abusers have tactics that manipulate and gaslight their partners' minds, making them believe that the abuse is their fault or not as bad as they imagine it to be (a significant reason why many survivors stay quiet). Abusers tarnish their partner's self-esteem, making it appear even more dangerous to leave the relationship than stay. Some deny, or shower with gifts, act as though they changed until a new issue arises and what's known as the cycle of abuse continues. It's exhausting for survivors to endure and can sometimes take months, if not years, to recognize sexual abuse in their relationships.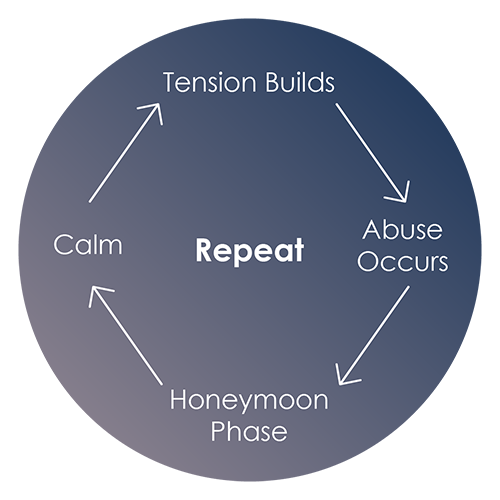 If you suspect that you are in a sexually abusive relationship, leave as soon as you can. Abusive relationships will only get worse, even if your partner has apologized and promised that they will change. Vesta has two guides that can help you through the process of leaving while also ensuring your utmost safety. We have listed them here and here.
Talking to a professional can also be highly beneficial during this process. If you have access to a therapist, confide in them about what has taken place. We also wanted to include a free helpline that focuses on domestic violence and sexual abuse.
Resources:
National Domestic Violence Hotline
24-Hour Crisis Line
Written by: Taryn