Music therapy is the clinical use of music to accomplish individualized goals such as reducing stress, improving mood and self-expression. It's an evidence-based therapy well-established in the health community. Music therapy experiences may include listening, singing, playing instruments, or composing music. According to the Cleveland Clinic, music therapy can help you psychologically, emotionally, physically, spiritually, cognitively and socially.
A short list of benefits includes:
Lowering blood pressure
Improving memory
Enhanced communication and social skills through experiencing music with others
Self-reflection
Observing your thoughts and emotions
Reducing muscle tension
Self-regulation
Developing healthy coping skills to manage your thoughts and emotions
Increasing motivation
Managing pain
Increasing joy.
Our individually-themed rooms are designed to provide online mental health and healing resources through an interactive digital painting. Whether you're looking to relieve tension, seek mental health advice, stimulate your mind, or even discover a new pastime, we have a room suited to your needs. Explore our room here, or download it for later. Enjoy exploring! (view the room guide here)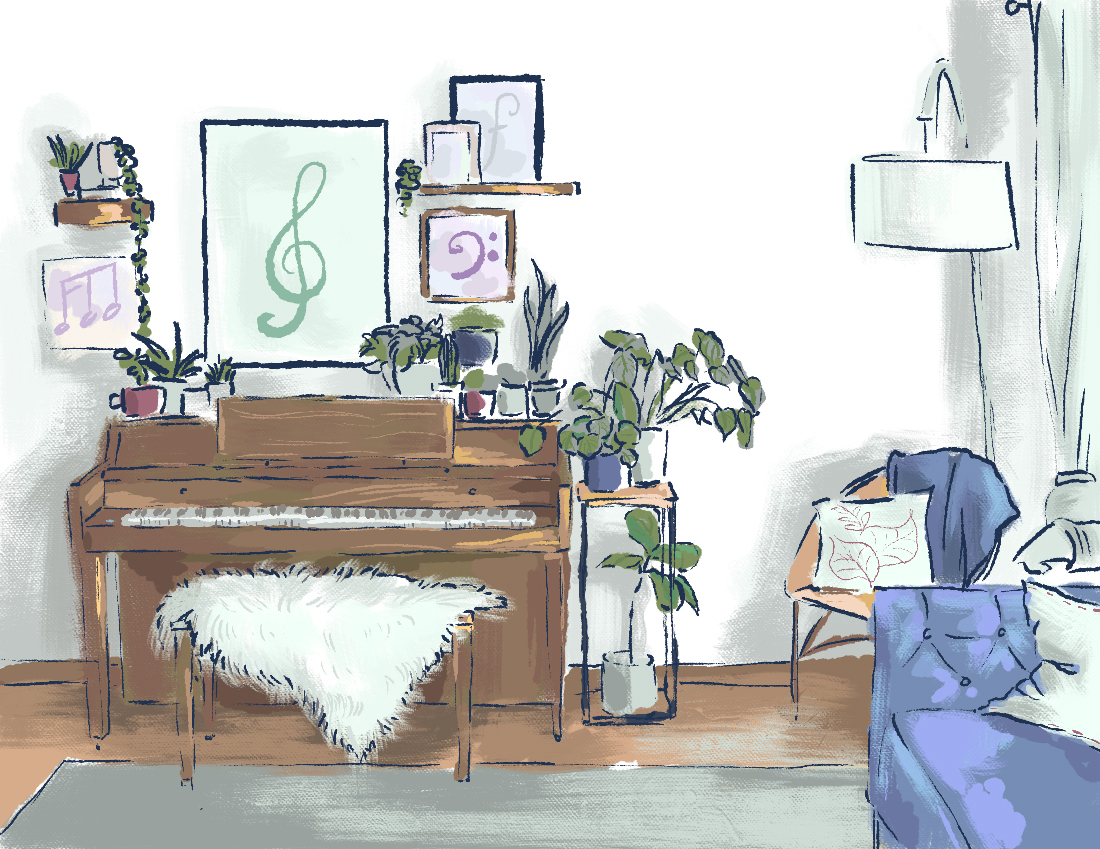 Room Guide
From left to right:
Artwork by Rui