Does it surprise anyone that only about 28% of Canadians fully understand what it means to give consent? (Canadian Women's Foundation 2018 Survey) Further, more than half the women between the ages of 18-34 have felt pressured to consent in certain social situations. That is a strikingly high number of individuals who are unaware of what consent is and as a consequence may not understand the importance of being educated on it. Addressing and adopting healthier practices of consent start with awareness, education, and accountability. Consent awareness week runs from September 19-23 of this year and is a crucial to spread knowledge on what consent is, how it is obtained and how to recognize verbal and non-verbal cues of it.
Consent awareness week invites people to engage in meaningful conversations regarding rejection, sexual boundaries, body autonomy and listening. This week also enables individuals to share their stories, thoughts and opinions on consent actively on social media to spread awareness. When consent is not understood or fully recognized, rates of sexual violence and assault increase. There are multiple ways people can become involved and play their part during this week. Below, I outline some methods and options.
Share consent resources other communities can use. This means using your social media platforms to share brochures, discussing outlets to report violence, accessing shelters, and other information you may have or know regarding consent. Additionally, as students, there are options within school to discuss consent and have conversations about appropriate sexual behaviour. Sharing resources within the school and to the broader community is also an extremely effective method of spreading awareness on consent.
Join communities and organize consent awareness events. Now that our world has firmly entered the digital era, hosting online events and zoom meetings are an excellent way to open a forum for a discussion on consent. For example, inviting key-note speakers to talk about consent, what it looks like and how to have age-appropriate conversations on it are important ways to take action and increase knowledge on the topic.
Promote Consent in all Interactions. Many people think that consent is limited to interactions between partners. However, educating students and the public about the nature of consent in all relationships including with family and friends is also an excellent way to demonstrate what yes and no look like. For example, teaching young kids (Kindergarden-Gr1-2) about asking before hugging people or holding hands with their friends is an excellent method to engrave this idea of asking permission at a young age.
Awareness in Schools. One of the most prominent and effective methods of spreading awareness of consent is in schools. I remember during my high school and elementary years, there used to be assemblies where principals or teachers would discuss important topics, such as Remembrance Day. This was a mandatory meeting that all grades had to attend. Similarly, schools should continue to do this with Consent Awareness Week or implement this system if it hasn't been done so already. An important point to mention is that when it comes to discussing consent, schools must be careful not to victim blame, rather place their emphasis on recognizing signs of consent and prevention.
Everyone deserves to feel safe and included in their social environments. Discussing consent nationally and globally puts us in the right direction of ensuring all folks feel comfortable expressing themselves at all times.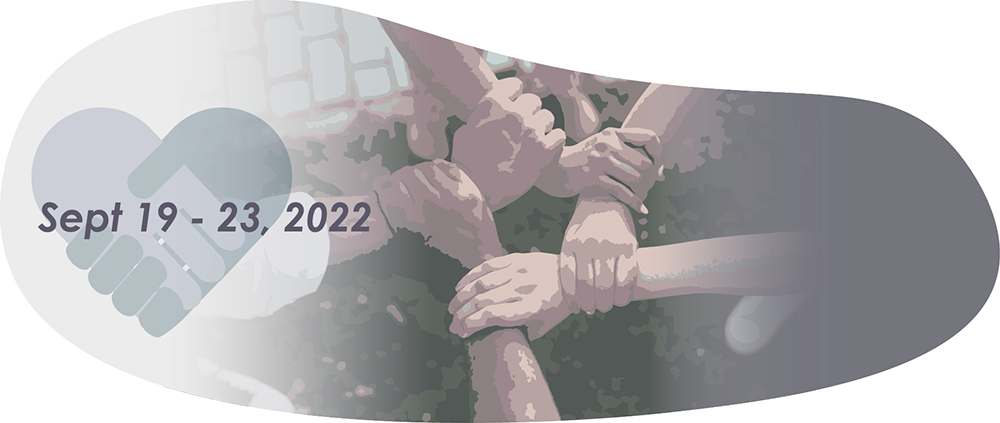 Written by: Shreeya
Sources:
https://canadianwomen.org/survey-finds-drop-in-canadians-understanding-of-consent/
https://www.couragetoact.ca/consent-awareness-week
https://www.couragetoact.ca/blog/high-school-too-needs-you
https://www.mbfpreventioneducation.org/preventing-sexual-assault-understanding-consent/