Let's talk about dating apps. The popular platforms that help connect you with others whether you're looking for that one special fish or want to explore the entire sea. Dating apps such as Hinge, Bumble, Tinder, Grindr, OkCupid, etc., are making dating even more accessible than ever before. Online dating may be different from old-fashioned ways or romanticized movies, with hopes of bumping into a stranger on the street, locking eyes, and falling in love. Now we can spend time from the comfort of literally anywhere, connecting and chatting with others with a simple swipe or tap of a button.
On the flip side, with the accessibility of dating apps, information sharing, and an enormous pool of users, there are added risk factors to everyone's safety. So, we thought it would be helpful to remind everyone of some safe practices that you can keep in your back pocket, whether you're using this information for yourself or passing it on to a friend or a family member who is embarking on the dating app journey.
Dating App Safety 101
You decide you'd like to put yourself out there, you've chosen to download a dating app, and you're setting up your profile:
Google yourself. As narcissistic as it sounds, try searching your name and see what comes up. There could be more private information out there than you realize that is easily accessible to the public. It's always a good idea to monitor your social accounts and check over your privacy settings.
Password protection. Though it can be frustrating when a new platform asks for half the alphabet, a billion numbers, and a mish-mash of characters to create a strong password. Try it. This will keep your account secure and prevent profile hacking. Not only for dating apps but any platform that requires a log-in. It can be challenging to remember all sorts of passwords. Apps such as LastPass manage and secure all your passwords for safekeeping.
Avoid over-sharing with your profile setup. As tempting as it may be to fill out every single prompt for other users to see on dating apps, it is not always necessary to provide ALL the information such as your first and last name, university, place of work, hometown, current neighbourhood, or link all your social media accounts to your profile (i.e., Instagram, Facebook, Linkedin, Spotify, etc.). Instead, do what feels right for you, but remember it's okay to keep some information to yourself.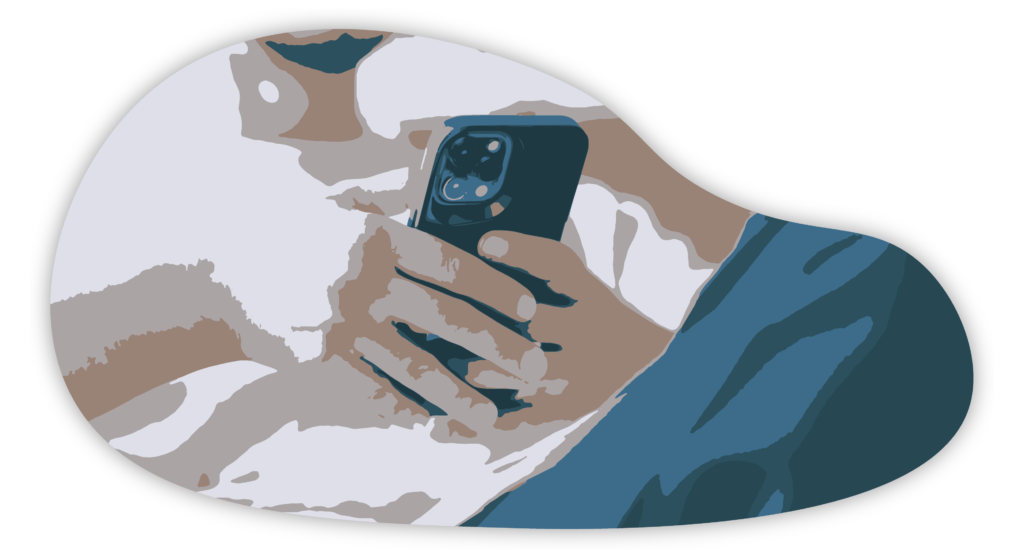 Your profile is up, active, and you're ready to start connecting with folks online.
Avoid matching and connecting with suspicious profiles, and don't be afraid to block or report suspicious activity. This could include users who:

Attempt to take the conversation off the app right away before getting to know each other (i.e., asks questions such as "can we meet up?" "what's your phone number?", "whereabouts do you live?")
Act very romantically with intense feelings of affection right away
Directly ask for more photographs
Send harassing, offensive, threatening or inappropriate messages
Seem to have created a fake profile or have the bare minimum on their profile (i.e., has only one picture and no information, no photos of their face, or you sense something is "off" about their profile)
Ask for financial assistance or donations
Send links to commercial websites or tries to sell you products or services
Underage users

Know how to report or block users. Check out the reporting/blocking 'how-tos' on Hinge, Tinder, Bumble. For reporting/blocking information on other dating apps, google 'how to report and block users on *insert name of dating app*?'
Lurk your potential matches online. It's okay to do a little digging on a possible match. This could give you some insight into if you share any mutual friends. Also, it could help point out any red flags or potentially provide you with information about them that sparks some more interest!
Don't feel pressured to share personal information. You decide what personal information you would like to share with potential matches, even while conversing. For example, suppose someone asks you a personal, intrusive, or uncomfortable question that you don't want to answer. Try responding with:

"That's an interesting question. Why are you asking?"
"That's personal. I'd rather not talk about it."
"I haven't given it much thought."
"That's none of your business."

Stay on the platform, take your time, and wait until you're comfortable. A lot of times, dating app culture can include matching and meeting offline quickly to see if there is that "in-person" connection. But it's always a good idea to get to know someone on the app first. No need to exchange numbers or social media accounts right off the bat. That's what the apps are made for – to mingle, get to know each other, and if it feels right, eventually, take it offline.
Try a pre-date video or phone call 'vibe check'. There's been an increase in video chat or phone call dates since the 2020 covid-19 pandemic began. Before deciding to meet in person, you can always try a video chat or phone call to really get to know them. It could be a virtual date or a brief call. Vibe check:

Are they who they say they are?
Am I feeling enough of a connection that'd I'd like to take this offline?
Are their social mannerisms similar to their messaging style?
Who knows, you may even save yourself from a not-so-fun, bad, in-person first date!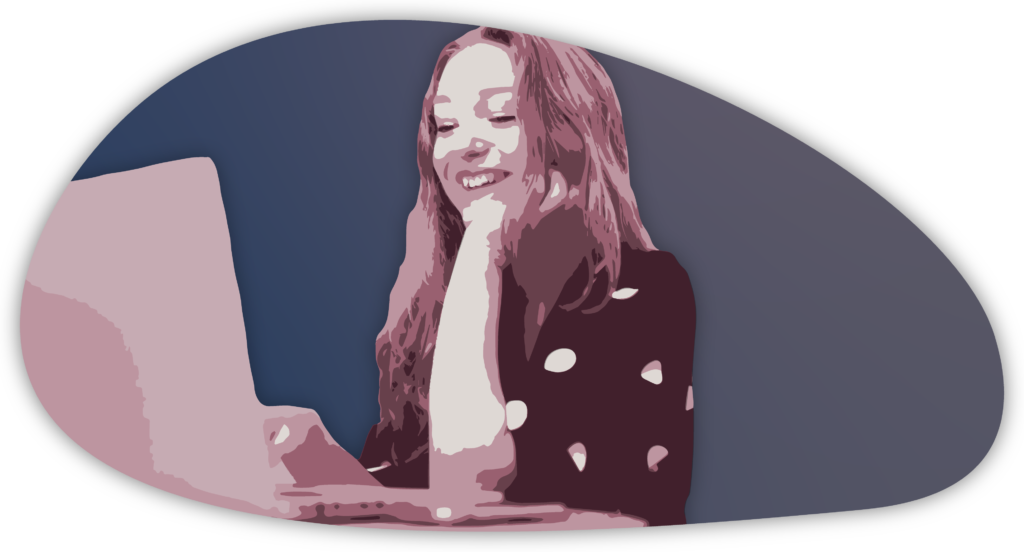 You've matched, made a good connection, gotten to know one another online, and would like to meet in person.
Tell a friend or family member your plan. Let someone know who you are meeting (on many dating apps, you can share a person's profile), how you are getting to and from the date, where you are going, and your timing. Also, on many cellphones, you can share your location; this is a great feature to use with the person you tell if you would like them to know your exact whereabouts throughout the date.
Make sure to fully charge your phone. Think of your cellphone as part of your safety kit. So bring a charging cord or portable charger just in case.
Choose a public place for the date. Good options include a popular park, beach, coffee shop, restaurant, bar, movie theatre, art gallery/museum, etc. Make sure it's somewhere you know where there will always be other people around.
Don't rely on your date for your transportation. If it's too far for a walk, try asking a friend or family member for a lift. If you have a car, drive yourself. If you plan on drinking alcohol, try using a rideshare app such as Uber or Lyft or public transportation.
Stick to your comfort zone and know your limits. Dating should be fun, and if fun for you involves a few alcoholic drinks, there's nothing wrong with that. However, keep your limits in mind, and don't feel pressured to drink or continue drinking just because your date is. If they pressure you to drink more or take drugs, hold your ground and end the date.
Don't leave beverages or personal items unattended. Always know where your drink is coming from and where it is at all time. Only accept drinks that are poured/served directly from the bartender/server. Lots of substances that are slipped into drinks to facilitate sexual assault are odourless, colourless, and tasteless. Also, keep your phone, bag, purse, wallet, and anything containing personal information on you at all times.
Trust your instincts. You know yourself best. If you're feeling uncomfortable, if something feels off, or even if you aren't enjoying your date's company, it's alright to end the date early. If you feel unsafe, ask someone for help depending on the situation (i.e., a waiter, bartender, barista, a bystander, call/text a friend or family member). If you feel you are in immediate danger or need emergency assistance, call 911 or your local law enforcement agency.
Dating is a huge part of our lives and dating apps allow us to connect with others that we probably would have never gotten the chance to meet. Dating is meant to be a fun and enjoyable experience, and following these tips is a great start for staying safe throughout your dating game. Remember, though, there is always a risk to your safety in online dating, and negative experiences can occur. If a negative experience happens to you or someone you know, please know it isn't your fault, and we're here to support you. Below is a list of resources available for support if you or anyone you know has encountered a negative, inappropriate or harmful experience with dating.
Resources:
RAIIN's National Sexual Assault Hotline | 1-800-656-HOPE (4673)
Planned Parenthood | 1-800-230-7526
National Domestic Violence Hotline | 1-800-799-SAFE (7233) or 1-800-787-3224
National Sexual Violence Resource Center | 1-877-739-3895
Cyber Civil Rights Initiative | 1-844-878-2274
VictimConnect – Crime Victim Resource Center | 1-855-4VICTIM (855-484-2846)
Trans Lifeline | 1-877-330-6366
FBI Internet Crime Complaint Center
Sources:
https://policies.tinder.com/safety/intl/en
https://www.rainn.org/articles/online-dating-and-dating-app-safety-tips
https://www.instagram.com/p/CRPCMJQs6pv/?utm_medium=copy_link
https://www.cnet.com/pictures/best-dating-apps/6/
Written by: Jaime