"Pictures speak a thousand words, and art is a universal language."
What is art therapy, and how does it work? Although it has grown widely as a profession over the last few decades, art has been used as a vessel for healing, communication and self-expression for thousands of years. Art therapy allows people to tap into their sensory memories, and also allows survivors to process trauma visually without having to speak or write our explicit feelings.
It's also important to note that having a background in art is never a prerequisite for art therapy. The point is not to create masterpieces, but to find a way to express yourself without the use of words.
Our individually-themed rooms are designed to provide online mental health and healing resources through an interactive digital painting. Whether you're looking to relieve tension, seek mental health advice, stimulate your mind, or even discover a new pastime, we have a room suited to your needs. Explore our room here, or download it for later. Enjoy exploring! (view the room guide here)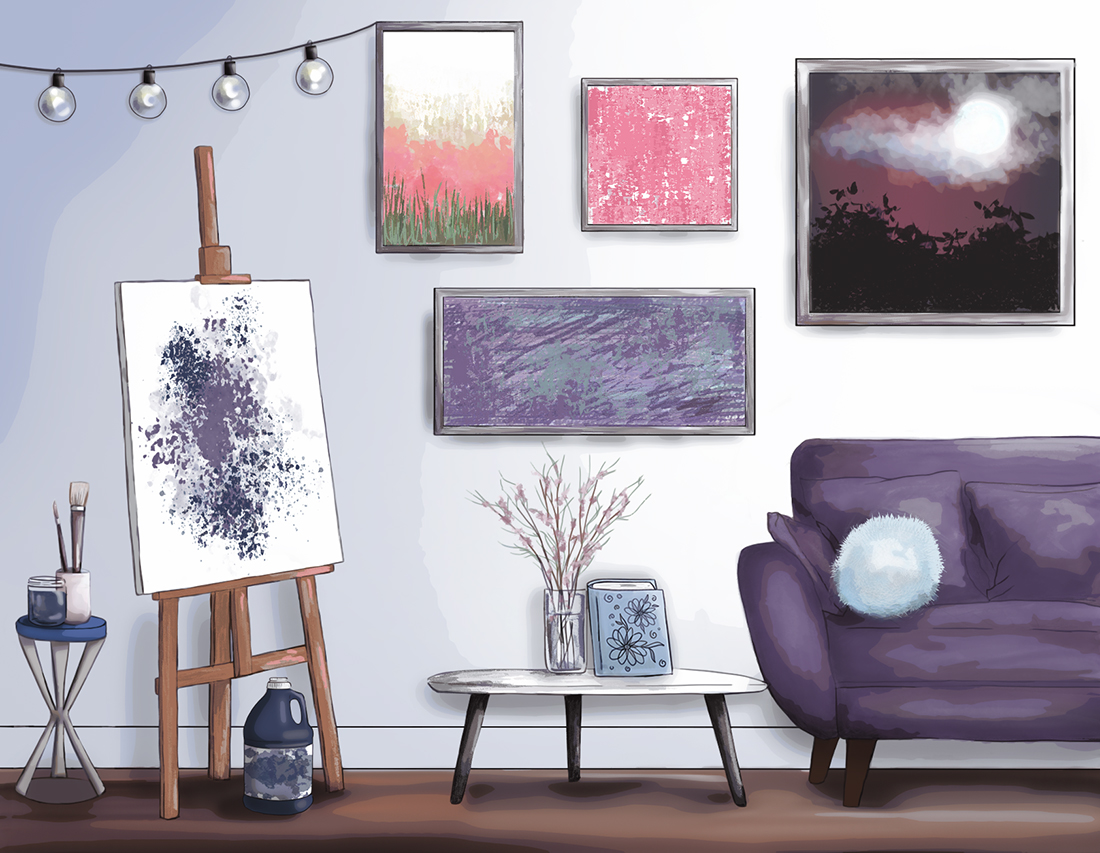 Room Guide
From left to right:
Artwork by Katie